Practical information: the Royal Palace
The Royal Palace is open to visitors during the summer. The following provides answers to the most frequently asked questions about the guided tours and events at the Royal Palace.
Accessibility 
The guided tour covers two floors. An elevator is available for elderly or mobility-impaired visitors. Wheelchairs and rollators will also be provided upon request. Palace personnel will gladly assist anyone in need of help using the stairs. Folding chairs are available if needed.
For reasons of accessibility, visitors using large electric wheelchairs must be transported directly to the second floor by elevator.
Entrance
The public entrance is located on the west side of the Royal Palace (at the rear of the Palace, facing Parkveien).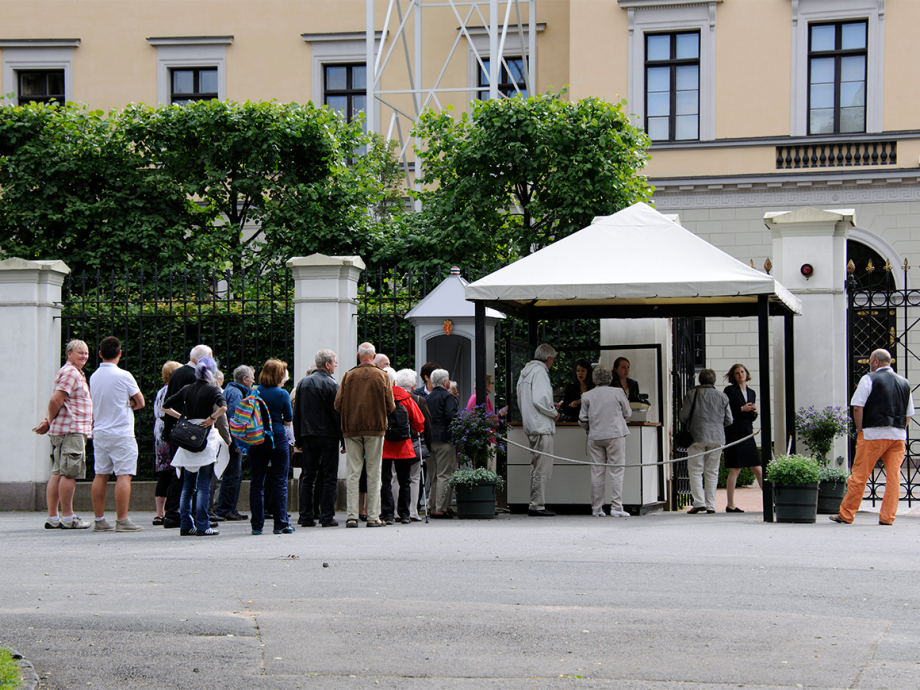 Cloakroom
Visitors must leave their handbags, coats, cameras and umbrellas in the cloakroom lockers. Baby carriages and other child carriers must also be left in the cloakroom.
Gift shop
At the end of the tour it is possible to visit the gift shop, located next to the cloakroom. The gift shop sells souvenirs, books and postcards.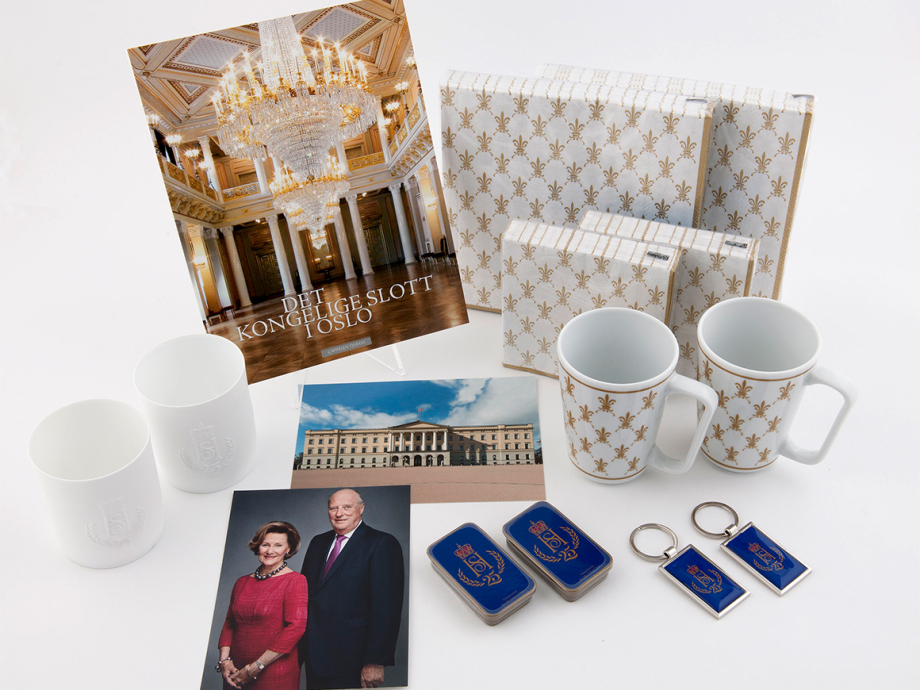 Mobile phones
Out of courtesy to the guides and other visitors, mobile phones must be turned off during the tour.
Parking
Parking of cars and busses at the Royal Palace is not permitted. An exception is made for cars with parking stickers for disabled persons.
Photography
Photography is not permitted inside the Royal Palace, but a photo opportunity has been set up in the Vestibule.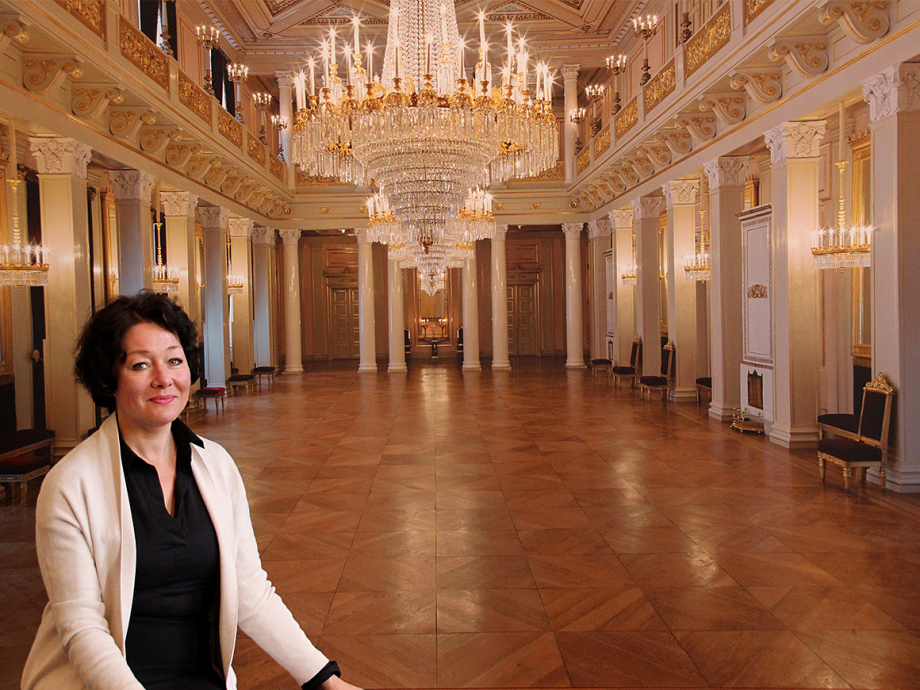 Tickets and opening hours 
Please find detailed informations on tickets, prices and opening hours in the Facts sections at the right of the page (or at the bottom if you are using a mobile device).
Tickets are available through Ticketmaster.no or telephone no + 47 815 33 133.
Toilet facilities
Public toilets are located near the cloakroom. Wheelchair-accessible toilet facilities are also available within the Palace.