English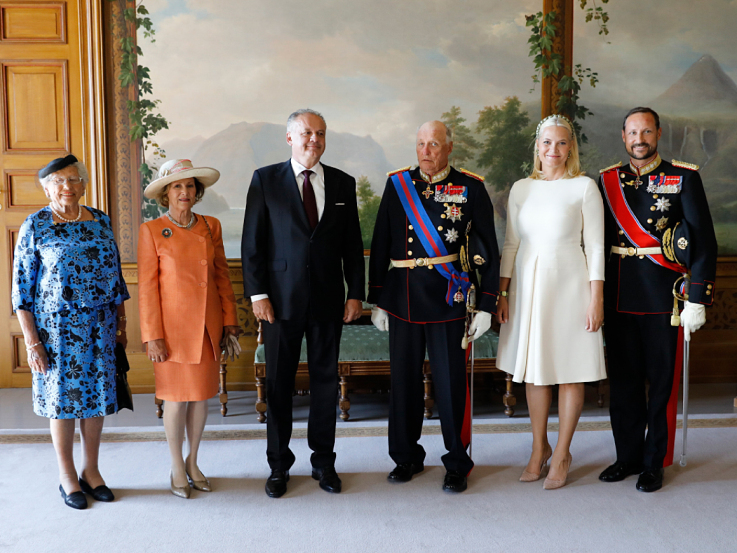 State visit from Slovakia
Their Majesties The King and Queen host the state visit from the President of Slovakia, His Excellency Mr Andrej Kiska, 4 - 6 June 2018.
The term "state visit" refers to the official visit by one head of state to another. It includes ceremonial elements such a welcoming ceremony, a wreath-laying ceremony, banquets and meetings between the head of state and delegations. A state visit may also include bilateral political meetings, business conferences, activities promoting culture, trade and industry, and visits to social and cultural institutions.
State visits encourage, enhance and strengthen contact with other countries. 
Current Activities
Official Engagements
Visit to Karmøy
21.06.2018
Her Majesty The Queen visits Skudeneshavn and Avaldsnes on Karmøy (10:00)
Audience
21.06.2018
His Majesty The King grants the Minister of Foreign Affairs audience (10:00).
Formal audience
21.06.2018
His Majesty The King grants the new Ambassador of Guatemala, His Excellency Mr Francisco Roberto Gross Hernández-Kramer, a formal audience (11:00).