English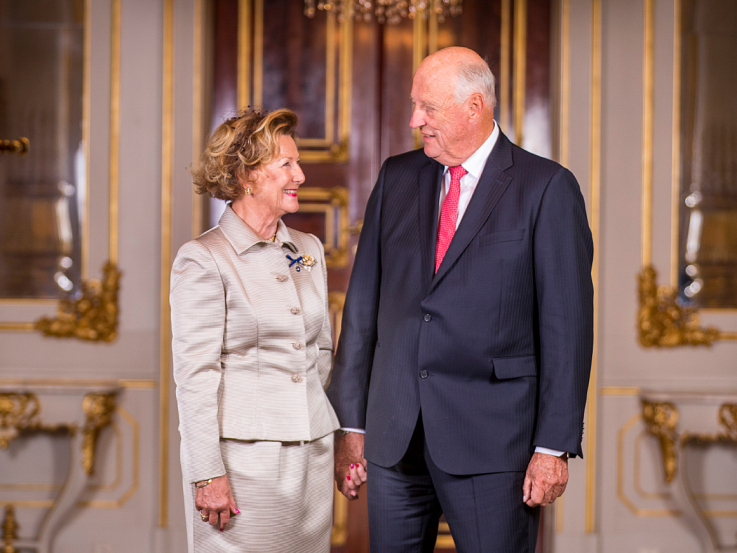 Golden wedding
Then Crown Prince Harald and Miss Sonja Haraldsen were married in Oslo Cathedral on 29 August 1968. Nine years of waiting was finally over.
Now, 50 years later, their golden wedding is celebrated with a special service in Oslo Cathedral where the wedding took place in 1968. Tonight, Their Majesties The King and Queen celebrate with family and friends.
Golden anniversary celebrated in Oslo Cathedral
Current Activities
Official Engagements
New York
24.09.2018 - 27.09.2018
His Royal Highness The Crown Prince attends the UN high-level week (New York 24 - 27 September).
100 years of Education Cooperation
24.09.2018
Her Majesty The Queen attends the 100th anniversary of education cooperation between Norway and France at Lycée Pierre Corneille in Rouen, France (12.30).
Council of State
28.09.2018
His Majesty the King presides over the Council of State at the Royal Palace. His Royal Highness The Crown Prince will also be in attendance (11:00).