English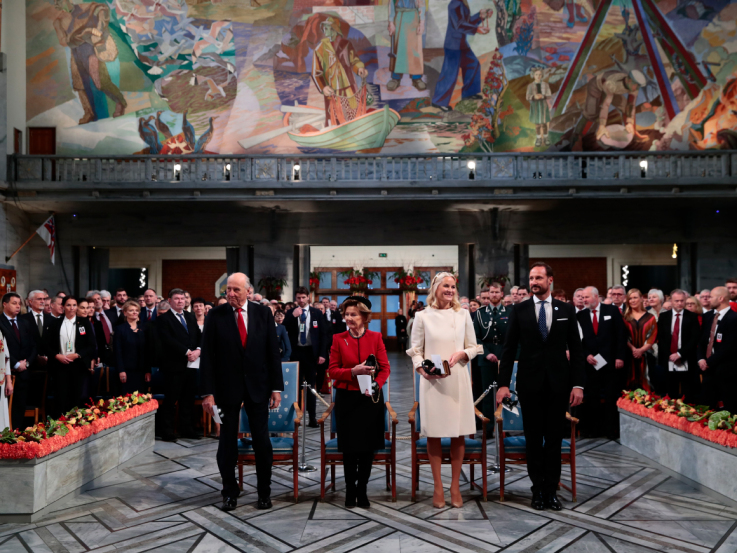 Nobel Peace Prize
On Tuesday 10 December Ethiopian Prime Minister Abiy Ahmed Ali received the Nobel Peace Prize in Oslo City Hall.
Dr Abiy Ahmed received the prize for his efforts to achieve peace and international cooperation, and in particular for his decisive initiative to resolve the border conflict with neighbouring Eritrea. 
The King and Queen and the Crown Prince and Crown Princess were all in attendance during the formal ceremony. Before the ceremony, King Harald granted Prime Minister Abiy an audience at the Royal Palace.
Photo: Håkon Mosvold Larsen / NTB
Current Activities
Official Engagements
Funeral service
13.12.2019
His Royal Highness The Crown Prince attends the funeral of Mr Ragnar Ulstein in Spjelkavik.
Audience
13.12.2019
His Majesty The King grants The Prime Minister audience (11:15).
Council of State
13.12.2019
His Majesty the King presides over the Council of State at the Royal Palace (12:00).