English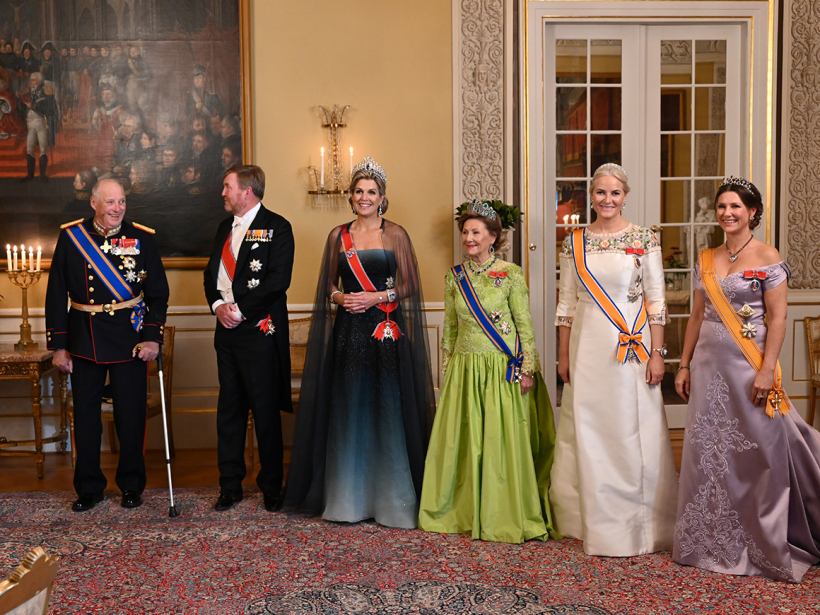 State visit
Their Majesties King Willem-Alexander and Queen Máxima of the Netherlands conducted a state visit to Norway 9 - 11 November. Their Majesties King Harald and Queen Sonja hosted the visit, which is their state visit number 100.
The visit focused in particular on bilateral and international cooperation, climate change, the energy transition and sustainability.
Photo: Ready for Gala Dinner in honour of the state visit / The Royal Court


Current Activities
Official Engagements
Council of State
30.11.2021
His Majesty The King presides over the Council of State at the Royal Palace. His Royal Highness The Crown Prince will also be in attendance (12:00).
Official luncheon
30.11.2021
Their Royal Highnesses The Crown Prince and Crown Princess host a luncheon for the Bishops at the Royal Palace (13:00).
Briefing
30.11.2021
His Royal Highness The Crown Prince meets with Managing director Hans Kleivdal of the research centre NORCE for a briefing on their work on environmental issues and climate change (15:00).