English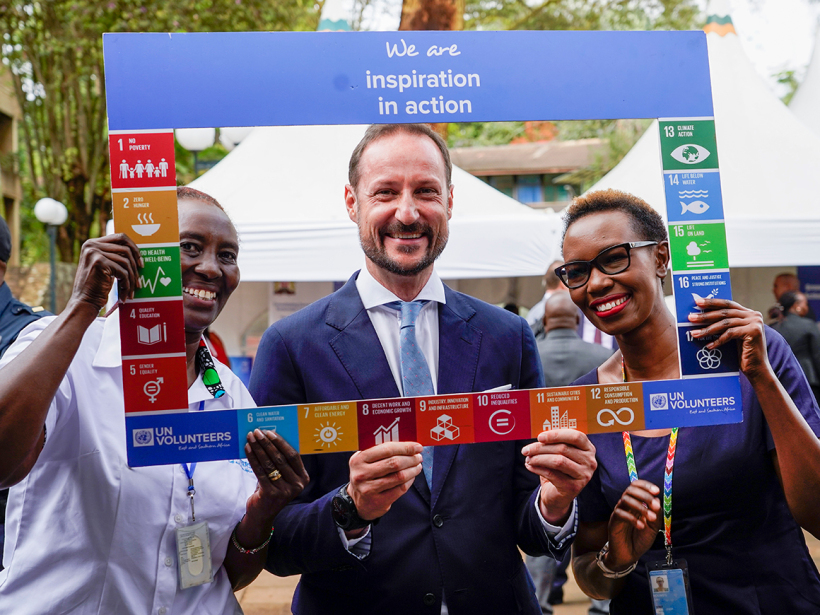 The Crown Prince in Kenya
His Royal Highness Crown Prince Haakon and Her Royal Highness Crown Princess Victoria of Sweden visited Kenya this week.
Their visit highlighted Kenya's efforts to combat effects of climate change through the conservation and planting of mangroves, as well as a new project to handle plastics waste.
The third day of the visit focused on business cooperation between Kenya, Norway and Sweden.
Photo: Lise Åserud / NTB
Current Activities
Official Engagements
National Volunteer Award
05.12.2022
His Royal Highness The Crown Prince attends the National Volunteer Award Ceremony at Sentralen, Oslo (17:30).
Official dinner
06.12.2022
Their Majesties The King and Queen host a dinner for the Bishops at the Royal Palace. Their Royal Highnesses The Crown Prince and Crown Princess will also be in attendance (20:00).
Audience
08.12.2022
His Majesty The King grants the Minister of Foreign Affairs audience. Her Majesty The Queen and His Royal Highness The Crown Prince will also be in attendance (10:00).