English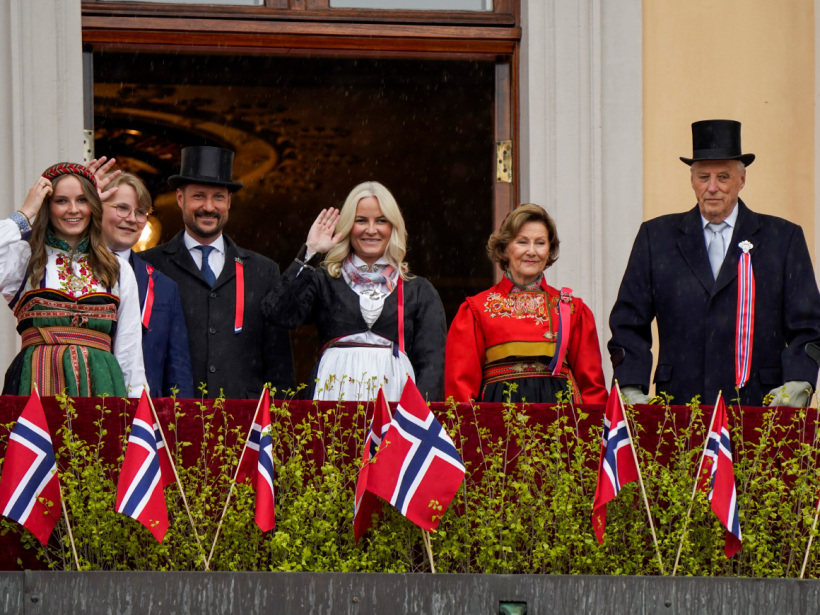 Happy Constitution Day!
Today the Royal Family celebrateted Constitution Day 17 May. This year's festivities was again somewhat different from the usual May 17th programme. But The Royal Family was present on the Palace Balcony from 11:30 am to attend the celebration in the Palace Square and to join the people of Norway in singing the national anthem at 12:00 noon.
The Royal Family conducted a driving tour in Asker and in Oslo, and then boarded the Royal Yacht Norway to watch the boat parade that took place in the Oslo Fjord
Constitution Day

Photo: Lise Åserud, NTB 
Current Activities
Official Engagements
Board meeting
14.06.2021
Her Highness Princess Märtha Louise attends the annual meeting of Princess Märtha Louise's Fund (10:00).
Visit to Flåm
15.06.2021
Their Majesties The King and Queen visit Flåm in Aurland municipality.
The Norwegian Sea Rescue Society
15.06.2021
Their Royal Highnesses The Crown Prince and Crown Princess meet with the Norwegian Sea Rescue Society for a brief on emergency preparedness this summer (11.00).