English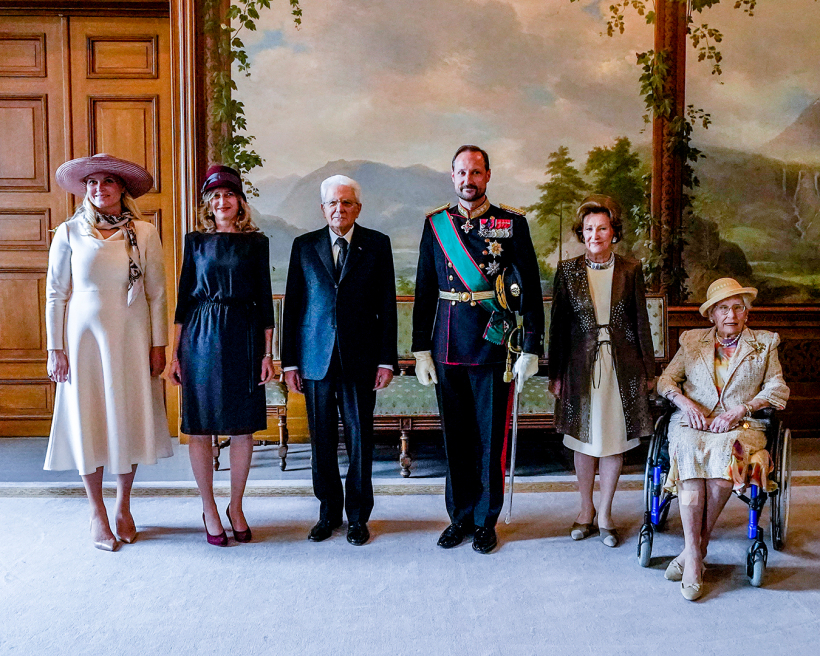 State visit
On 11 May His Royal Highness The Crown Prince Regent and Her Majesty Queen Sonja welcomed the President of Italy in the Palace Square. His Excellency President Sergio Mattarella began his state visit to Norway, accompanied by his daughter, Ms Laura Mattarella, the Italian First Lady.
President Mattarella and his daughter are accompanied by a large delegation of political and administrative officials and representatives of Italian culture and business. The purpose of the visit is to further develop the already good relations between Italy and Norway. The agenda is focused on the green transition, with emphasis on renewable energy, environmentally friendly shipping, blue hydrogen and carbon capture and storage.
Official photograph from the Bird Room: Lise Åserud, NTB

Current Activities
Official Engagements
County visit to Nordland
05.06.2023 - 08.06.2023
Their Majesties The King and Queen visit five municipalities in Nordland county 5–8 June.
Circular Economy in Textile Industry
07.06.2023
Their Royal Highnesses The Crown Prince and Crown Princess visit The Church City Mission in Drammen and Sisters in Business in Slemmestad (10:00).
Visit to Sømna
07.06.2023
County visit to Nordland: The King and Queen visit Sømna municipality (10:30).