English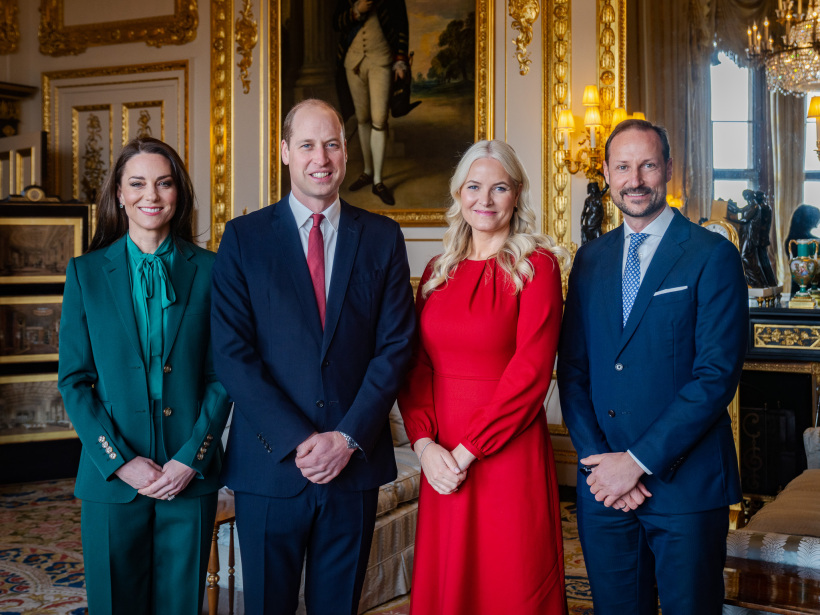 Visit to the United Kingdom
Their Royal Highnesses Crown Prince Haakon and Crown Princess Mette-Marit visited London 28 February-2 March 2023.
The official visit celebrated the long history of strong ties and excellent relations between Norway and the United Kingdom. The UK is one of Norway's most important partners and its largest export market.
The main purpose of the visit was to promote cooperation, especially green industrial transition and innovation, and to expand cooperation on energy. Promotion of Norwegian literature and music was also part of the programme.
Photo: Kensington Palace
Current Activities
Official Engagements
Audience
23.03.2023
His Majesty The King grants the Secretary General of the Ministry of Foreign Affairs audience. His Royal Highness The Crown Prince will also be in attendance (10:00).
Audience
23.03.2023
His Majesty The King grants the President of the German Bundestag, Ms Bärbel Bas, audience (11:00).
Camp fire
23.03.2023
Their Royal Highnesses The Crown Prince and Crown Princess visit Øvresetertjern on the occasion of the 20th anniversary of Speideraksjonen – the Norwegian Guide and Scout Association's annual fundraising campaign (15:30).