English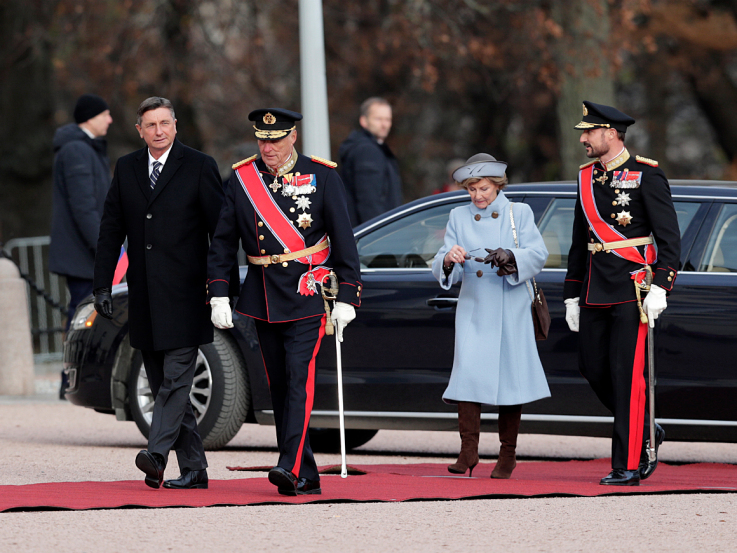 State Visit from Slovenia
Their Majesties The King and Queen welcomed His Excellency President Borut Pahor to Norway 6 November. Crown Prince Haakon greeted the President at the airport and accompanied him to the Palace Square and the welcoming ceremony. 
The King and Queen hosted this visit first state visit from Slovenia to Norway, where technology and green innovation were topics high on the agenda. 
Photo: Stian Lysberg Solum, NTB scanpix
Current Activities
Official Engagements
Breakfast seminar
18.11.2019
His Royal Highness attends a breakfast seminar on violence against children, hosted by NRK Super and Save the Children (08:30).
Audience
18.11.2019
His Majesty The King grants Chief of the Royal Norwegian Navy audience. His Royal Highness The Crown Prince will also be in attendance (11:30).
Board meeting
18.11.2019
Their Royal Highnesses The Crown Prince and Crown Princess attend the board meeting of the Crown Prince and Crown Princess' Foundation (12:00).