Holberg Prize awarded to US legal scholar
Today His Royal Highness Crown Prince Haakon presented the Holberg Prize for 2018 to US legal scholar Cass R. Sunstein for wide-ranging research activities that have had a broad impact on US public policy.
06.06.2018
The award was presented in a ceremony at the University Aula in Bergen. Crown Prince Haakon granted the Holberg Prize Laureate an audience prior to the award ceremony.
The Prize is named after the Danish-Norwegian writer Ludvig Holberg. The Holberg Prize is awarded annually to scholars who have made an outstanding  contribution to research in the arts and humanities, social science, law or theology.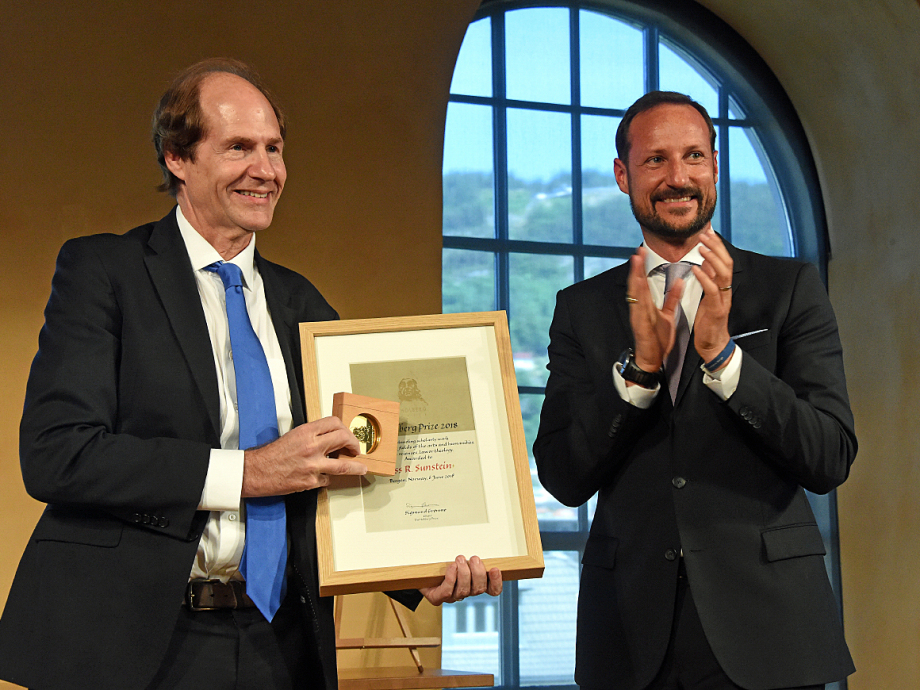 "One of the great intellectuals of our time"
Harvard Professor Cass R. Sunstein is known for his highly influential scholarship in constitutional law and democratic theory, behavioural economics and public policy, legal theory and jurisprudence, administrative law, and the regulation of risk.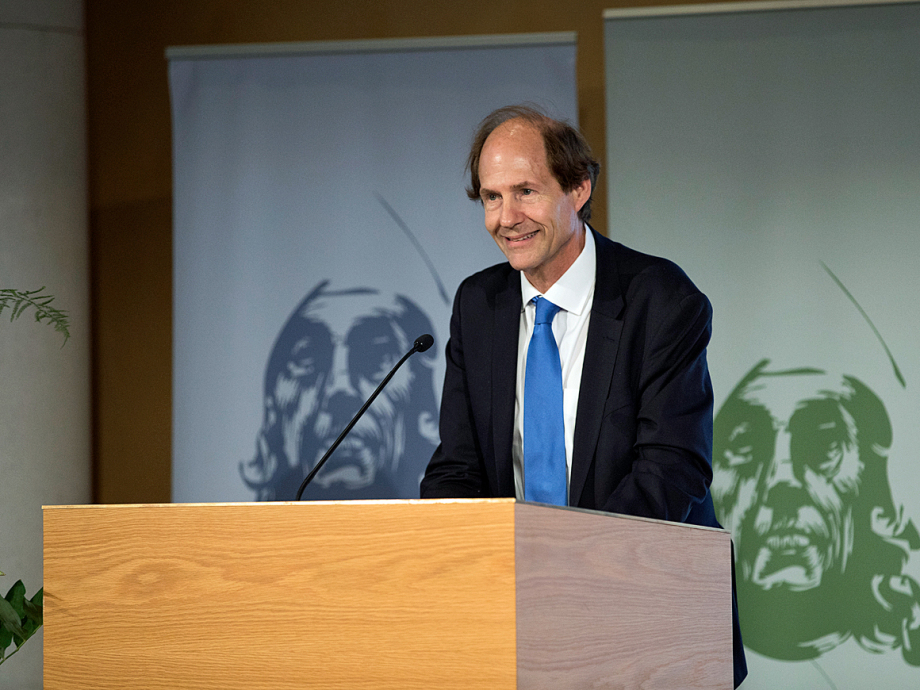 Cass Sunstein gives his acceptance speech after having received the Holberg Prize. Photo: Emil Weatherhead Breistein / NTB scanpix
In its citation, the Holberg Committee writes that "Cass Sunstein is one of the most wide-ranging, original, prolific and influential scholars of our time. His work has redefined several academic fields, and the practical applications of his research have had a far-reaching impact on public policy."
The Committee also states that Sunnstein's "...towering scholarship, policy advocacy, his constant search for workable solutions, ...and his commitment to an enlightened public discourse, make him one of the great intellectuals of our time."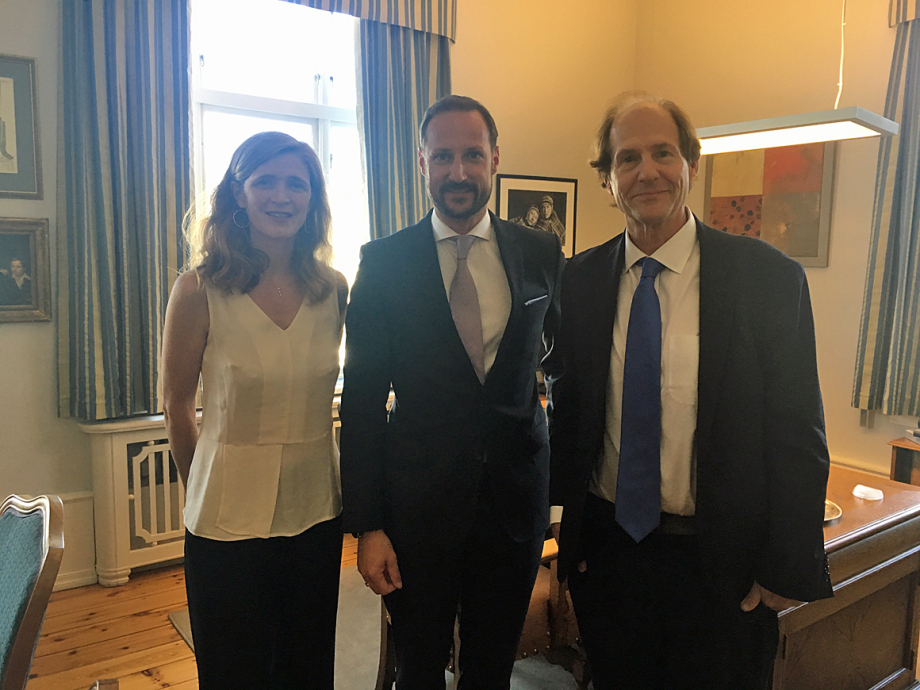 The Crown Prince granted an audience to Holberg Prize Laureate Cass Sunstein and his wife, Samantha Power. Photo: Sven Gj. Gjeruldsen, The Royal Court
Nils Klim Prize awarded to Norwegian political scientist
As part of the ceremony in the University Aula, Minister of Research and Higher Education Iselin Nybø presented the Nils Klim Prize for 2018 to Norwegian political scientist Francesca Refsum Jensenius. She has received the award for her research on electoral dynamics, development, and the empowerment of women and minority groups in India and elsewhere.
The Nils Klim Prize is awarded annually to a Nordic researcher under the age of 35 who has made an outstanding contribution to research in the same fields encompassed by the Holberg Prize.