The Queen attends opening in France
The works of three Norwegian artists are being displayed in a special exhibition at France's National Ceramics Museum in Sèvres. Today Her Majesty The Queen attended the opening of the exhibition, entitled "Forces de la Nature" (Forces of Nature).
23.09.2018
The museum, located on the outskirts of Paris, is one of the world's leading showcases for ceramics as an art form.
Inspired by Norwegian nature
Kari Dyrdal (tapestry), Torbjørn Kvasbø (ceramics) and Margit Tingleff (ceramics) are prominent contemporary artists from Norway.
The Queen and France's Culture Minister Françoise Nyssen were given a guided tour of the exhibition by curator Christine Germain-Donnat. The three artists were on hand to present their works. As the title of the exhibition indicates, Norway's magnificent landscape has provided different kinds of inspiration for the various pieces on display.
Revolt against traditional views of arts and crafts
Featuring 65 major works, the exhibition is one of the largest displays of Norwegian applied art outside Norway.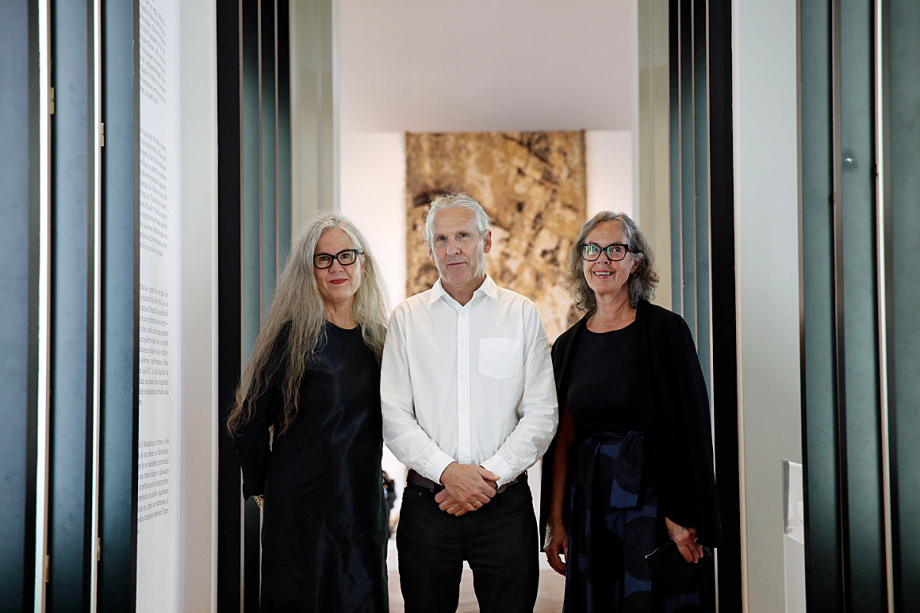 Norwegian artist Marit Tingleff, Norwegian artist Torbjørn Kvasbø and Norwegian artist Kari Dyrdal. Photo: EPA/YOAN VALAT
The artists all trained at the then Bergen School of Arts and Crafts in the mid-1970s and were instrumental in the rebellion against traditional lines of thinking in the area of applied art.
The exhibition is part of the effort to promote Norwegian culture abroad and create international opportunities for Norwegian artists and professionals in the cultural sphere. It is a collaborative effort between Norwegian Crafts, KODE Art Museums and Composer Homes in Bergen, and Sørlandets Kunstmuseum (Sørlandet Museum of Art) in Kristiansand, and has received support from the Norwegian Ministry of Foreign Affairs and the Royal Norwegian Embassy in Paris.
Porcelain from Sèvres
The French National Ceramics Museum has close ties with the world-famous Sèvres porcelain factory, established in 1740 and moved to Sèvres in 1756.
Tomorrow the Queen will take part in the celebration in Rouen, Normandy to mark 100 years of Norwegian-French educational cooperation.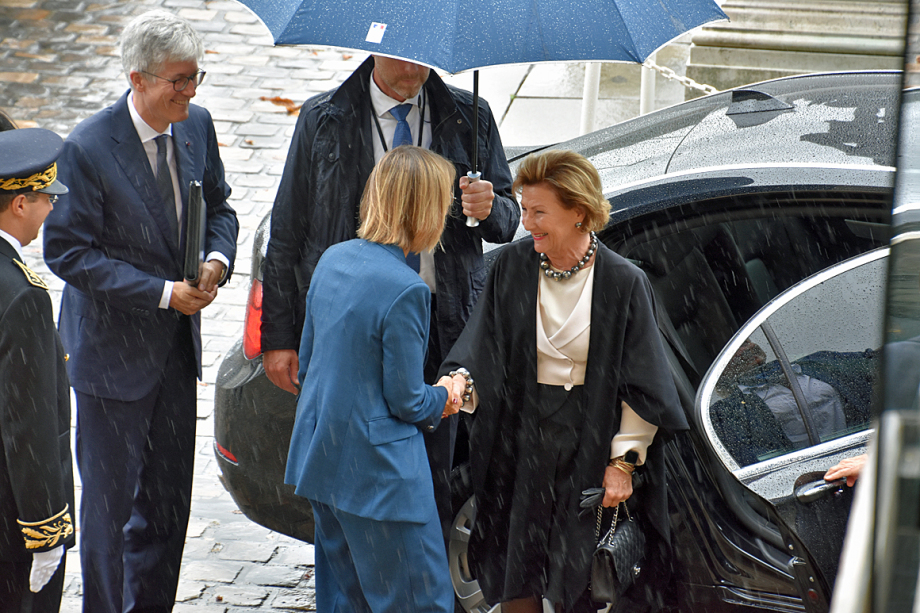 Queen Sonja was greeted by French Culture Minister Francoise Nyssen. Photo: Liv Anette Luane, The Royal Court