100 years of Norwegian pupils in France
The first Norwegian pupils arrived at the Lycée Pierre Corneille upper secondary school in the heart of Rouen, Normandy, in 1918. Today Her Majesty The Queen took part in the celebration of a century of learning.
24.09.2018
Educational cooperation and the establishment of a Norwegian section at the school were part of a peace-building measure at the end of World War I. The idea was for young people to meet and get to know each other in a congenial environment.
Met with pupils
Queen Sonja met with former and current pupils in a conversation together with French first lady Brigitte Macron and Norwegian ambassador to France Rolf Einar Fife.
In 1979 and 1989 Norwegian sections were also established at upper secondary schools in Bayeux and Lyon, respectively.
Over the century of cooperation, 1 000 Norwegian youth have had the opportunity to attend French upper secondary school in Rouen, Bayeux and Lyon. Each year 22 Norwegian pupils are accepted into the programmes.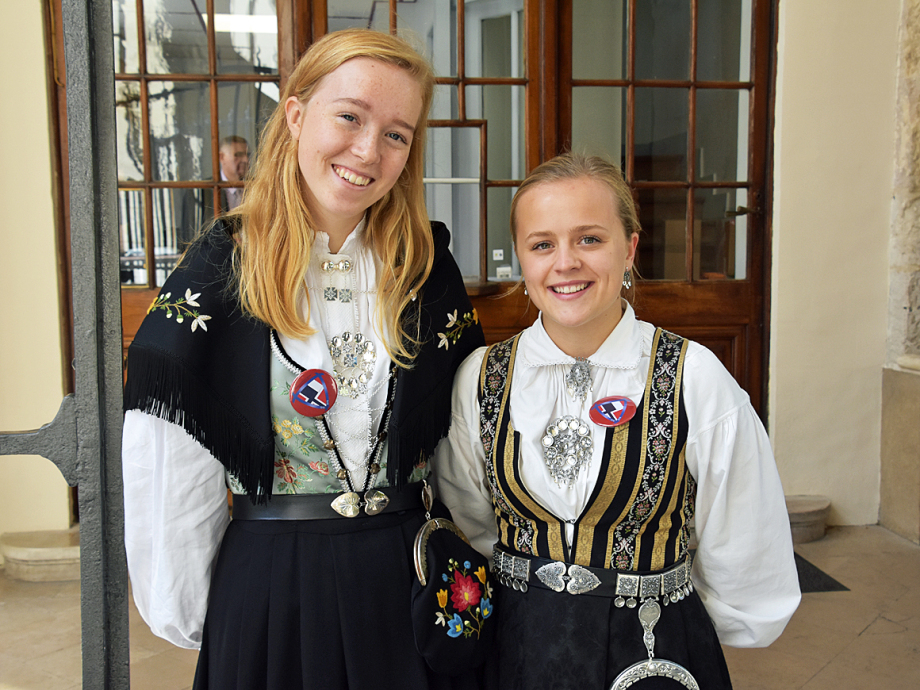 Hannah Laugaland and Signe Haaland Buer, Norwegian students at Pierre Corneille high school in Rouen, northwestern France. Photo: Liv Anette Luane, The Royal Court
Strengthening the cooperation
The celebration of 100 years of Norwegian-French educational cooperation included an outdoor ceremony at the school and a luncheon at Rouen City Hall.
During the ceremony the Queen unveiled a sculpture presented as a gift from Norway, made by the artist Espen Dietrichson. Speakers included Tone Svalbjørg, a third-year pupil at Rouen, as well as the headmaster, the mayor and government ministers.
Since 1918 educational and research cooperation between Norway and France has expanded to encompass other areas as well. Today Minister Iselin Nybø and French Minister of Higher Education, Research and Innovation Frédérique Vidal signed a new framework agreement for educational, research, trade and cultural cooperation between the two countries, with the objective of modernising and strengthening ongoing cooperative efforts.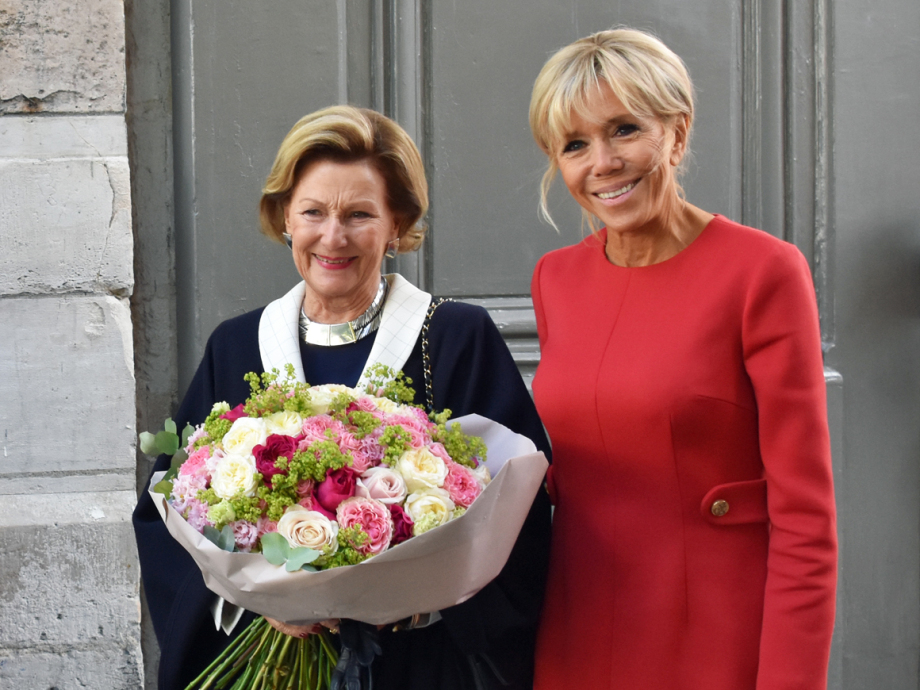 Queen Sonja and French President's wife Brigitte Macron. Photo: Liv Anette Luane, The Royal Court