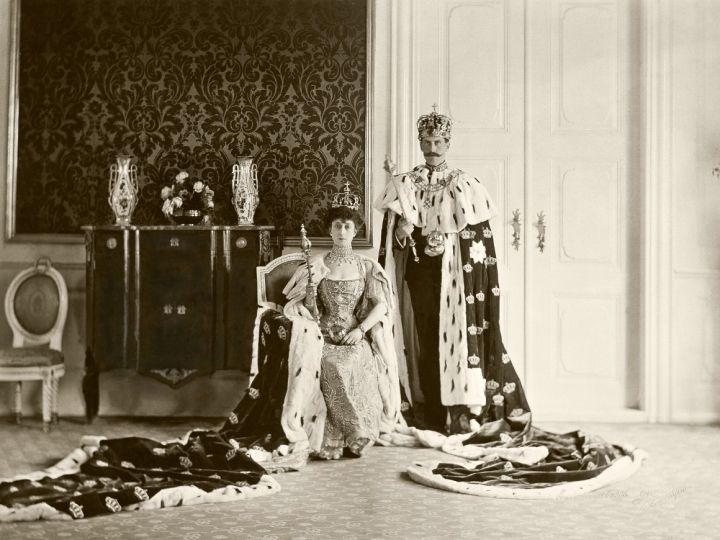 King Haakon and Queen Maud with the coronation regalia,1906 (Photo: Peder O. Aune, The Royal Court Archives)
King Haakon and Queen Maud
King Haakon was born at Charlottenlund Palace near Copenhagen on 3 August 1872. His name was Prince Carl, and he was the second son of the later King Frederik VIII and Queen Louise.
In 1905, Prince Carl was elected King of Norway. An important factor in favour of his election was his wife. Princess Maud was the daughter of King Edward VII and Queen Alexandra of the United Kingdom. Furthermore, the Prince and Princess already had a son, thereby ensuring the succession.
After a referendum, Prince Carl accepted the offer to become King of Norway, announcing that he would take the name Haakon and give his son, Alexander, the name Olav.
On 25 November 1905, the new Norwegian Royal Family stepped ashore in Kristiania (Oslo).