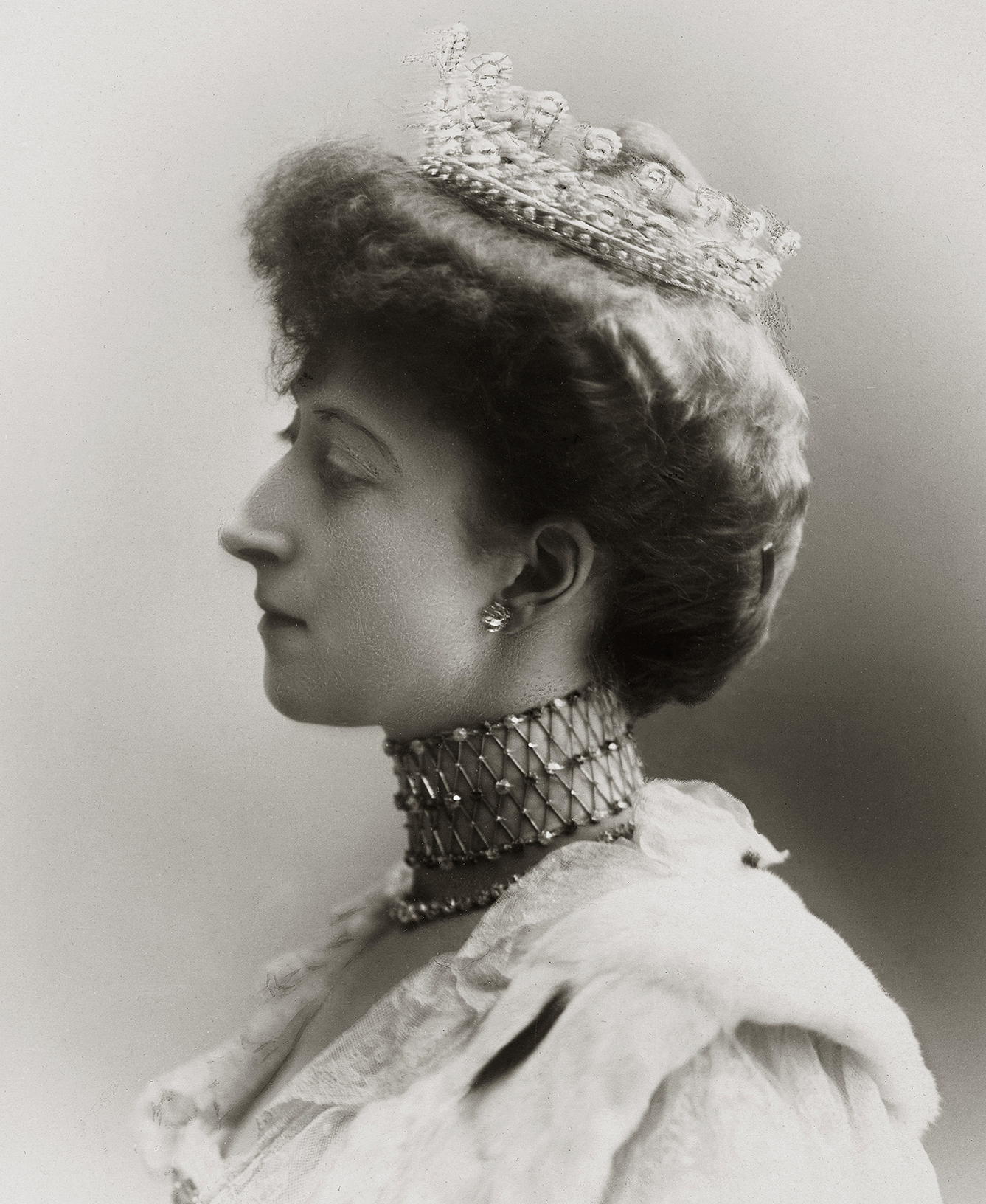 Queen Maud 1906 (The Royal Court, Archives)
Queen Maud
26 November 1869 to 20 November 1938
Princess Maud of Wales, became Queen of Norway in 1905. Daughter of King Edward VII and Queen Alexandra of the United Kingdom. Married Prince Carl (later King Haakon VII) at Buckingham Palace in London on 22 July 1896.
Crowned in Nidaros Cathedral on 22 June 1906.
Only child: Olav V. Buried in the Royal Mausoleum
at Akershus Castle in Oslo.