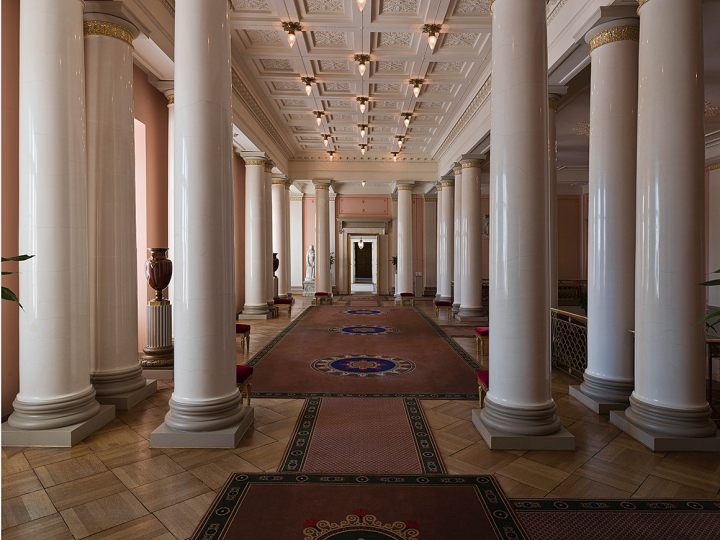 The upper vestibule. Photo: Jan Haug, the Royal Court.
Tours of the Royal Palace
The Royal Palace in Oslo is usually open to the public every year from late June until the middle of August. The guided tour takes visitors through some of the most important and lovely rooms in the Palace. They visit the Council Chamber where His Majesty presides over the Council of State on Fridays, and the Banqueting Hall where more than 200 people can dine during a gala dinner. The tour also includes the most beautiful guest room in the Palace - the King Haakon VII Suite. Every year a new exhibition is mounted as part of the tour.
Most tours are in Norwegian, but several tours in English are also given every day. We recommend bying tickets online beforehand, as only a few tickets are available at the door.  
For detailed information on opening hours, tickets and other practical questions please follow the links below.