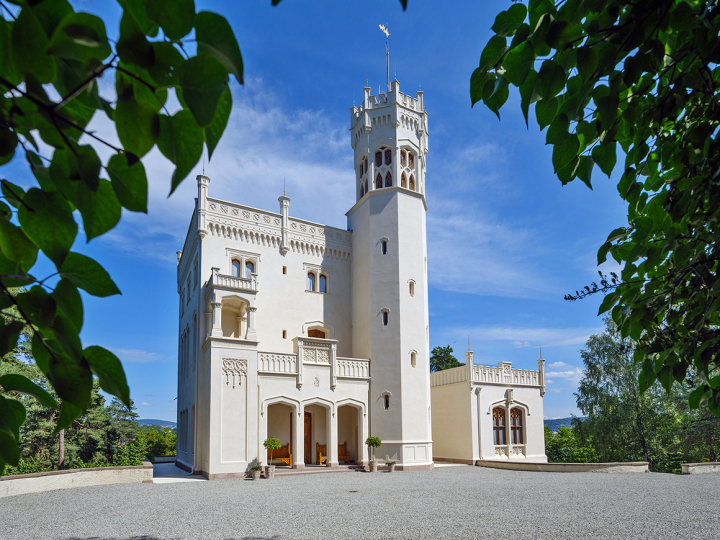 Lystslottet Oscarshall. Foto: Øivind Möller Bakken, Det kongelige hoff
Visit Oscarshall
Oscarshall is located on the peninsula of Bygdøy in Oslo. It is open to the public in the summer, when visitors can follow a guided tour. Please note that the tours are in Norwegian, but written information in English is available.
The romantic park surrounding Oscarshall is open to all during the opening hours. You don't need a ticket to enjoy the park or visit the Café Queen Joséphine. 
Completed in 1852, the summer palace is considered to be one of the finest examples of Neo-Gothic architecture in Norway and one of the country's most important embodiments of the National Romantic style so popular during the period.
For detailed information on opening hours, tickets and other practical questions please follow the links below.