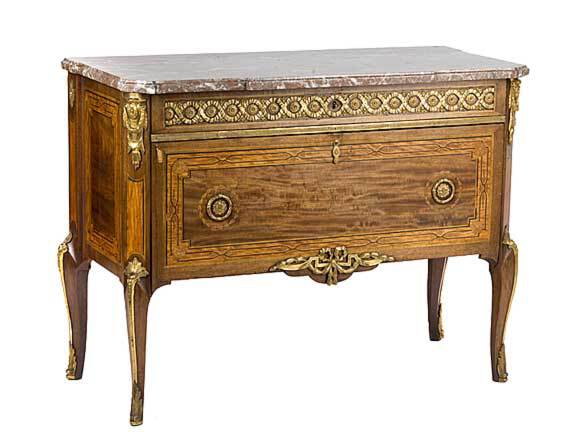 Commode from the workshop of cabinet-maker Georg Haupt, ca 1784 - 1788. Photo: Kjartan Hauglid, The Royal Collections
The Royal Collections
The Royal Collections comprise 200 000 photographs and 200 000 objects and artefacts that tell the story of the Royal Family and the Norwegian monarchy, and complement Norway's history from 1814 until the present.
The collections contain art, furtniture, silverware, glass, clothes and textiles, toys and vehicles - and much more. In addition, The Royal Collections contain archive material that contribute to bringing history to life in a unique way. 
Many items in the Royal Collections are still in use. Some can be seen during guided tours at the Royal Palace or on show during exhibitions in Queen Sonja Art Stable. The Royal Collections also lend items to exhibitions in other museums in Norway and abroad. 
Please find a small taste of items from the Royal Collections below.