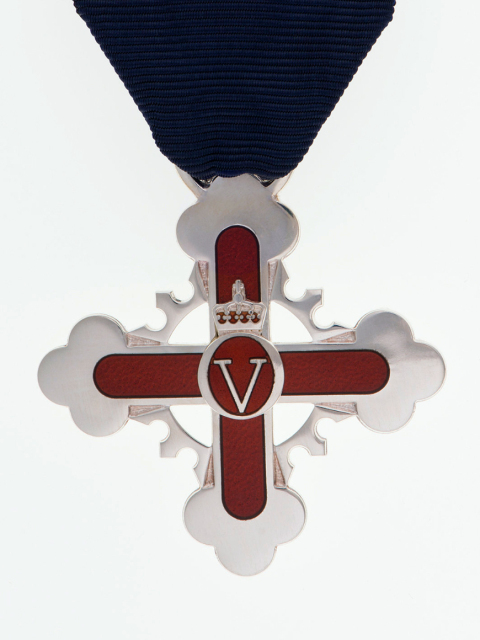 Order of Merit: Knight, Gentlemen (Photo: Kjartan Hauglid, The Royal Court)
Norwegian orders and medals
Most nations throughout the world have an honours system, in which heads of state confer orders and medals on their countrymen and foreign nationals as a reward for their outstanding contribution to the greater good of society. Each year many individuals are recognised by His Majesty The King for their service to Norway and Norwegian society.
The King's right to bestow orders is laid down in Article 23 of the Constitution:
The King may bestow orders upon whomever he pleases, as a reward for distinguished services, and such orders must be publicly announced, but no rank or title other than that attached to any office. The order exempts no one from the common duties and burdens of citizens, nor does it carry with it any preferential admission to senior official posts in the State. Senior officials honourably discharged from office retain the title and rank of their office. This does not apply, however, to Members of the Council of State or the State Secretaries.
No personal, or mixed, hereditary privileges may henceforth be granted to anyone.
This article established that bestowal of an order does not confer any special rights upon the recipient, and was instrumental in the effort to abolish the aristocracy in Norway.
A list of the decorations bestowed upon each member of the Royal Family may be found on their respective biographical pages.