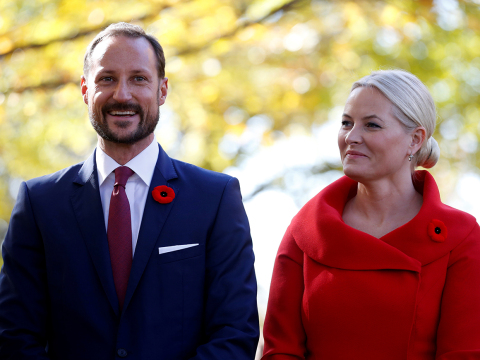 Crown Prince Haakon and Crown Princess Mette-Marit at Rideau Hall. Photo: REUTERS / Chris Wattie
Official visits abroad
As Head of State, His Majesty The King, assisted by Her Majesty The Queen, conduct state visits. However, Their Royal Highnesses The Crown Prince and Crown Princess also represent Norway on official visits abroad, and Their Majesties can host and conduct official visits on other occasions than state visits.
The purpose of these visits resemble those of a state visit, but they are conducted with less ceremony and fewer top level meetings. However, the purpose is often the same: To build relations and promote Norwegian interests abroad.
Here are a some larger visits from recent years. Please follow the links below to the first news article from each visit - again leading on to other articles, speeches, photo albums etc.