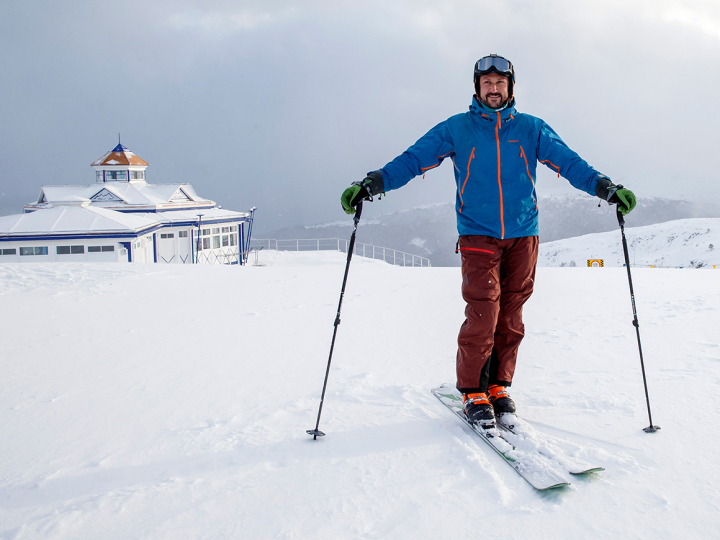 Crown Prince Haakon skiing in Stranda. Photo: Cornelius Poppe / NTB scanpix
Areas of special interest to The Crown Prince
His Royal Highness The Crown Prince is interested in Norwegian trade, industry and innovation, and has been involved especially in entrepreneurship and the green transition. In 2013, he established the SIKT conference, which brings together young leaders to discuss the future of Norway. Crown Prince Haakon shares his interest in youth with the Crown Princess, and together they work to establish meeting places where young people can develop their talents and skills.
The Crown Prince is active internationally as well. He has served as Goodwill Ambassador for UNDP since 2003, participates in the World Economic Forum, and is the founder of the Global Dignity initiative.
When it comes to environmental issues, the Crown Prince combines his interest in sustainable development with innovation. He believes that technical innovations entail an environmental component and will help to solve the challenges facing society. He also has a special interest in marine and polar issues.
Using our natural surroundings for experiences in daily life is important for the Crown Prince, and he supports elite sports as well as outdoor recreation and organised outdoor activities for everyone.